by Meghan Moeltner posted at 3/5/21 4:09 PM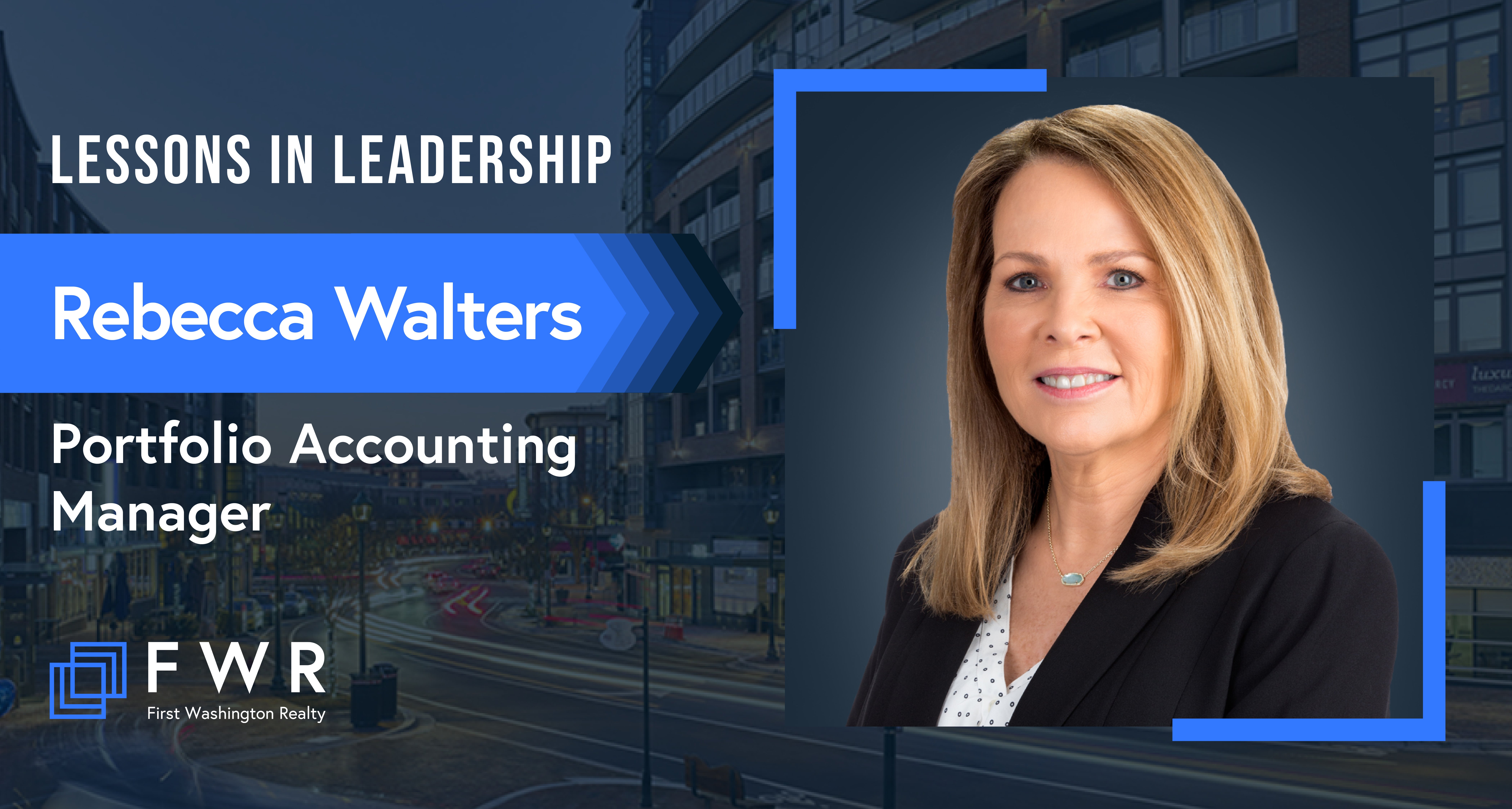 This week we had the pleasure of talking with our Portfolio Accounting Manager, Rebecca Walters. Rebecca has over 20 years of experience in different industries within real estate. She is uniquely diverse in aspects of commercial real estate such as accounting and financial reporting, annual CAM, budgeting within our portfolio, and is a highly valued member of the FWR team. 
How did you first get into commercial real estate?

My professional career began over two decades ago in residential real estate as a business partner in a mid-sized construction company. After approximately ten years in the construction industry, I decided to leave and work as a corporate accountant in a large insurance brokerage company. That was a wonderful experience for my accounting career; however, deep down I really missed the dynamic energy that came from the world of real estate. An opportunity opened for my husband and me to move to Jacksonville, FL where in 2013, I joined Regency Centers. I was overjoyed to work as an accounting manager in commercial real estate, and in my opinion returning to the most dynamic industry. Finally, two years ago I made my way up to the Washington, D.C. area to be closer to family and joined First Washington Realty (FWR) as Portfolio Accounting Manager.
What are some of your biggest accomplishments while working at FWR?

My biggest accomplishment while working at FWR is working with a group of talented property accountants and sharing all the industry knowledge I have gained. When I started at FWR, the company had undergone a big growth in newly acquired properties. I was able to help the team organize and face some of the challenges with acquiring these new properties. In addition, mentoring the staff accountants and helping shape their careers in commercial real estate. I take great pride in working with the entire FWR family and learning from our very experienced team members.
What are some of the most pressing issues that you think women leaders in CRE are facing today?

Being involved in the real estate industry, I was already accustomed to seeing it as a more male-dominant industry. However, when I joined Regency Centers, I was thrilled to see a woman in a leadership role as CFO for the company. She was a great role model showing that a woman in commercial real estate leadership was possible. I think that if women want to enter leadership roles in commercial real estate, they should continue to educate themselves about the industry. There are so many facets to commercial real estate, from competitive acquisitions of properties, understanding key demographics of areas to purchase, different types of leasing decisions from anchor tenants, national tenants to small shop tenants, and profitability of rent growth and recoveries. Women in commercial real estate should stay on top of industry changes, get experience from different accredited programs, and understand the competitive nature of this industry.
What is the most rewarding thing about the work you do?The most rewarding aspect of the work that I do at FWR, is knowing that I am making a difference in other team members' lives. I am acutely aware that my ability to review the property financials and CAM reconciliations can make a difference. I enjoy working with the operations team to make sure we are supporting them in their effort to retain good tenant relations.
Any advice for future CRE leaders?

The best advice that I can give future CRE leaders, is to continue to learn and grow in the industry. I am amazed at how much I continue to learn daily. To thrive in this industry, be prepared to be able to shift from one task and move into another at a moment's notice. Most of what we do is time-sensitive. To get deals done you may have to pivot from working on one project to assist on important information another team member may need. I can say without a doubt that commercial real estate is my lifelong career. The key to my success is that I keep an entrepreneurial spirit, I am passionate about learning and growing in CRE and having fun along the way.